10 Best Reasons Why Your Business Needs a Mobile Application
In this modern era, a mobile application is pretty common to every user. A functional app is essential in day to day life. Like how we recourse under the blessings of Google for our every problem.
In the business world, every big to mid-sized business has its own app. Therefore, the future of mobile app development is getting enlightened as time passes.
And now if you ever wondering, what a simple app can do to our business? Then this blog post is just for you.
Here you will get 10 reasons why your business needs a mobile app
1. Sales growth
Earlier business people use newspaper, flyer, brochure, leaflet to promote their business. Also, this medium helps to increase their sales. Now you don't need any of these.
Only a mobile app is enough to spread your business news among the consumer. One mobile application is equivalent to a newspaper, catalog and even a salesperson.
Through the app, you can constantly give your customers notifications about a discount or new product launch. They will be motivated to purchase things from you through the app.
That way, your consumer doesn't have to go outside to purchase things. And eventually, your company's profits will be increased. That's a win-win situation.
2. Customer building
If you are a business owner or suppose to start your own business, you must know that – Customer is the foundation of any business success.
So it's important to build a loyal force of customer in your business.
Earlier it was difficult to draw customer attention in your business. Nowadays it becomes easier through the blessings of the mobile app.
You can easily establish a strong relationship with your customer no matter where they reside.
They do not need to remember your website or search on google. Since they already installed your mobile app, they can easily reach you.
3. Increase Visibility
As a tech-savvy generation, we spend most of the time on Facebook, Instagram, Twitter, Snapchat.
Do you ever think thoroughly why those apps attract us so much that we waste our time on those apps?
Because we can do a lot of things using those apps, whether it can be connecting with friends, or taking pictures using a filter or even buying things.
Similarly, If your business apps worth the time to spend for, your customer will always be there spending their precious time. And that helps to increase your visibility.
Business processes optimization
In a way, you can say that having a mobile app is a blessing. The mobile app provides a great solution for multiple areas of your business. From human resources to document management, you can have it all through your mobile app.
In this digitize and automate processes, you can have all the information about your business in a single tap. You can also track your employees' performance through the app.
5. Strengthen Brand Image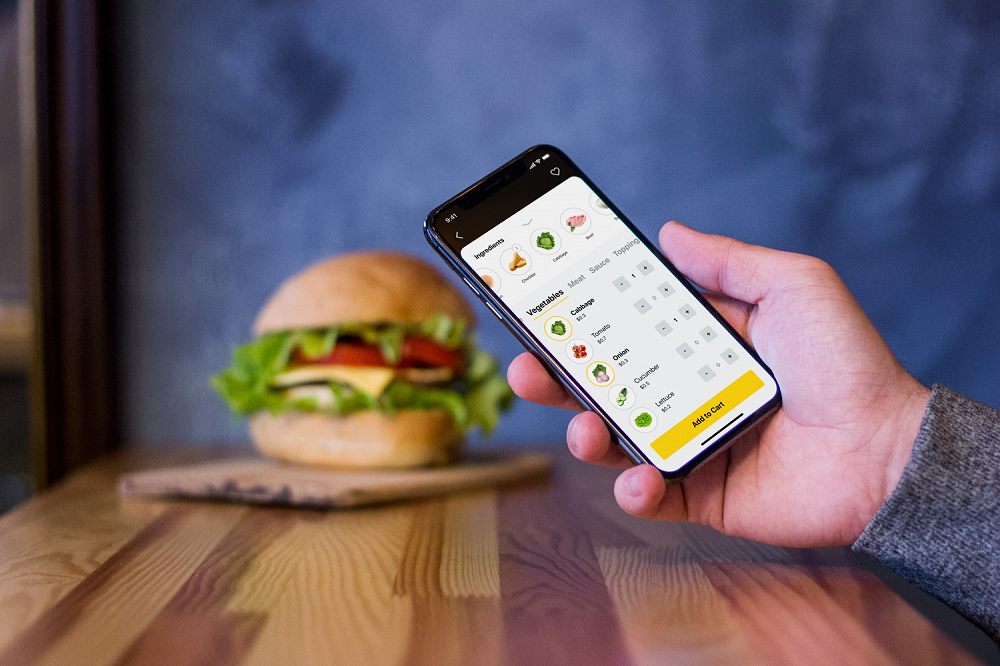 The mobile app is like a billboard, you can do whatever you want with it. If you use it wisely, it can be your biggest strength.
The more often you can get your target customer involved in your app, the sooner they will be ready to lose their pocket in order to buy your products or services.
6. Competitive advantage
Your mobile app can be your competitive advantage if you know what to do with it.
According to the research, 25% of smartphone users, age from 18 to 44 can't even remember when the last time their smartphones weren't next to them. They just roaming around one app to another.
And if your app offers more benefits and unique advantages then the rest. You can certain that your business will bloom in no time.
Create a Direct Marketing Channel
Mobile app works as a great marketing tool. You can boost your marketing channel through this.
Through the push notification, you can constantly remind your customers about your products and services whenever it makes sense.
8. Additional Earning
You can open a new income channel through your mobile app. Apps are monetized through in-app advertisement, by introducing paid features to your customers.
An example will certainly help you to understand.
There is a mobile game designed and released by Pixelberry Studios, named "Choices". There you will get some diamond options to choose from. Diamond option means you have to pay a certain amount of money to buy those diamonds. Their interacting story hooks the user in a way that they use those diamonds option. That helps the Pixelberry Studios to earn some additional money.
9. Boost Your Website Traffic
If you can optimize your app properly, you will not only attract more downloads but also get highly-targeted traffic and backlinks from high authority pages.
Selecting and placing the right keywords will surely help you to get more visibility and potential exposure for your websites.
It required committed maintenance, if you can do so you can easily boost website traffic.
10. Stand Out
Mobile apps are still rare to small businesses. And this you were chance to stand out from your competitors.
"Why fit in when you were born to Stand Out?"
Be the first in the race, who offers an amazing mobile app to their customers. Your competitors will be shocked by your forward-looking approach.
Lastly, it is easy to get lost in the crowd of other successful businesses. But having a mobile app will certainly give you some benefits.
Why not take a chance and developed your own signature mobile app. You surely won't regret it.
Aplectrum, as the mobile apps development company in Bangladesh provide the best solution for your business through the mobile app. Feel free to share your idea and let us take your business to the next level.