HR and Payroll Software for Apparel Industry
In any type of organization, employee management plays a vital role. Especially in manufacturing companies. If you have an HR and Payroll software you are the gainer, because the importance of having this software solution is endless. HR and Payroll software solution has no replacement to make easier the management of any organization in effective human resource management. It also collaborates the top management about the salary, attendance, and efficiency to take the decision eventually, in favor or against the employee.
We sale
HR and Payroll Software (Spark)
for Apparel Industry and also help with management software which is ready for your Head office and Factory office. It collects the worker/employee attendance information from the punch device and calculate the worker/employee salary automatically according to the late minute and shift wise over time. This software is user free and 100% web-based.
As the administration, where they can access they will get the whole database about the employee by Spark, our HR and Payroll software in the Apparel Industries. They will get the current information of employee each and every time. To check the different employees status will be more effective for the administration and also calculate employees' salary on their duty
.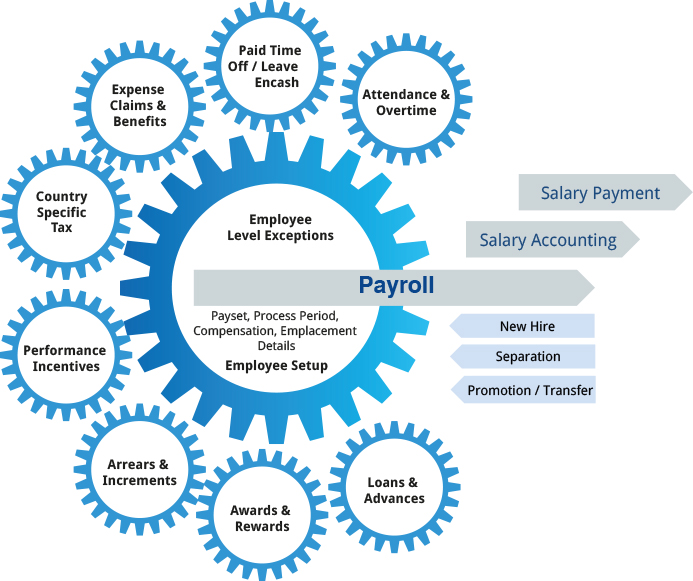 The main scope is to develop a web-based solution for HR Department so an employee and administration can be benefited in so many ways in the
Apparel Industry
. According to Spark, the HR and Payroll software, we want to make the whole Payroll system more and more efficient and full of accuracy by saving money, time and energy. Spark, our HR and payroll software is the unique one for Apparel industry. Here you will get some modules that make our software is the best HR and Payroll software in Bangladesh. Here, some modules of our HR and Payroll software in Bangladesh are given below:
Employee Management

Performance Management

Corporate Scoreboard

Leave Management Module

Attendance Management

Holiday Management Module

Announcement Section

Award Section

Upload facilities of bulk attendance report

Departments of the company section

Employee Designation section

Office Shift management

From employee panel employee clock in and clock out system

Payroll Management Module

Expense Section

Provident fund management system

Salary management

Increment management

Bonus/allowance management

Loan management

Attractive user interface

Easy to use

Database Backup

Secured

Job Post Section

Job Application Section
Resume Search

Resume Management

Interview Management

Admin Role Configuration

Daily Report section

Admin panel for HR administrator and Employee

Employee activity log system

Permission assign section

All report chart

User Management

For an individual employee, task assign system
Some other features of our HR and Payroll software solution:
Localize language: People of Bangladesh are more familiar in the Bengali language. For the convenience of our users, we will provide our Spark software (HR and Payroll ) solution in the Bengali language.
Easy to use: Spark, our HR & Payroll software is completely user-friendly. Regarding the operation of the software, we avoid all complicacy, considering the different level of users.
Fastest data connection: When it is saved within the least possible time all data will be saved in the database.
High volume data management capability: If any company has a big number of employees, they have to store a huge number of data in the database of the HR and Payroll software. In Spark, our HR and Payroll software, we have high data storage capabilities.
Cutting-edge security: For any software security of the information is always the main concern for any software owner and our HR and Payroll software (Spark) is 100% secured.
Hybrid data back-up: Both in developers of the software and the owners' data backup is the main issue. If the data is deleted somehow it creates a big snag for the company owner. We provide the hybrid data backup for the convenience of our customers.
One stop solution: For the convenience of our customers we provide the one-stop solution. According to this service, our customers get everything about the solution of Spark (HR and payroll software).
First support: We are always ready to support our customers. We provide 24/7 service and response immediately at any critical situation.
Offline and online operation: The Internet may not be available always at all places, So considering these two situations we create both online and offline based HR and Payroll software.
Competing cost: As we are a professional software development firm, we always offer a realistic price. Our Spark (HR and Payroll softwareis very much affordable for medium and small enterprises.
Any type of customization: We are the best provider of HR and Payroll software in Bangladesh. We are capable to do any type of unique customization according to your business. Our dedicated programmers have all the potentiality to create all types of unique features which you need to manage your Human resource at best.
Do check out our other services –